DISCLAIMER
Fun Graphix is a non gain, non profit group for sharing purposes only.
DO NOT contact the Owners or Members over copyright issues.
All shares are done under the FAIR USE Act with out any gain or profit
& therefore is not a crime .
No Members claim to have made any of the graphics that they send to this lis/websitet.
The graphics come from a wide variety of web sources & are therefore deemed to be public domain. As far as they are aware they are licensed for personal use only, & are by their respective artist. Any infringement of said copyright is non intentional.
The tubes/mists/graphix are for Non-Profit use ONLY any other use is prohibited.
All respected rights go back to the original creator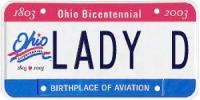 IF YOU FEEL SO INCLINED, WOULD YOU PLEASE GIVE OUR WEBSITE A SMALL VOTE TOO?
TopLists
TO JOIN VIA EMAIL
It is important to EVERYONE utilizing the World Wide Internet to have CURRENT AND UPDATED Virus scanning, definitions and safety between running computer. That's why we've included it FREE ON THIS WEBSITE. PLEASE, USE IT!